Verpakkingsinhoud: 1x 30 pin dockconnector en 1x USB stekker.
Aansluiting: USB 2.0
Spanning: 5 Volt input
Te gebruiken voor synchronisatie en opladen.
Opladen kan in combinatie met een iGo lader of direct via USB-poort van pc of laptop.
Klein formaat, past in zak, laptopzakje of broekzak.
Altijd de juiste aansluiting bij de hand.
Afmetingen: 4,4 x 3,5 x 0,9 cm
Winnaar CES 2011 Innovations Design and Engineering Awards.
€ 7.49
Handyman
GSM Tablet
Accessoires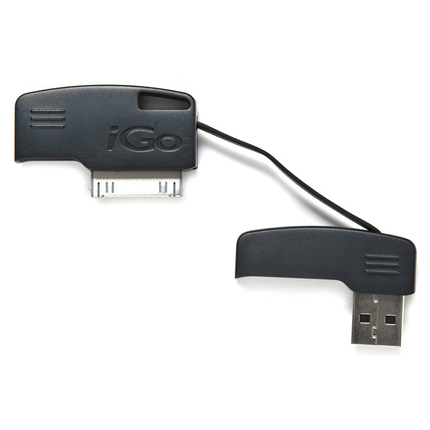 ---
---